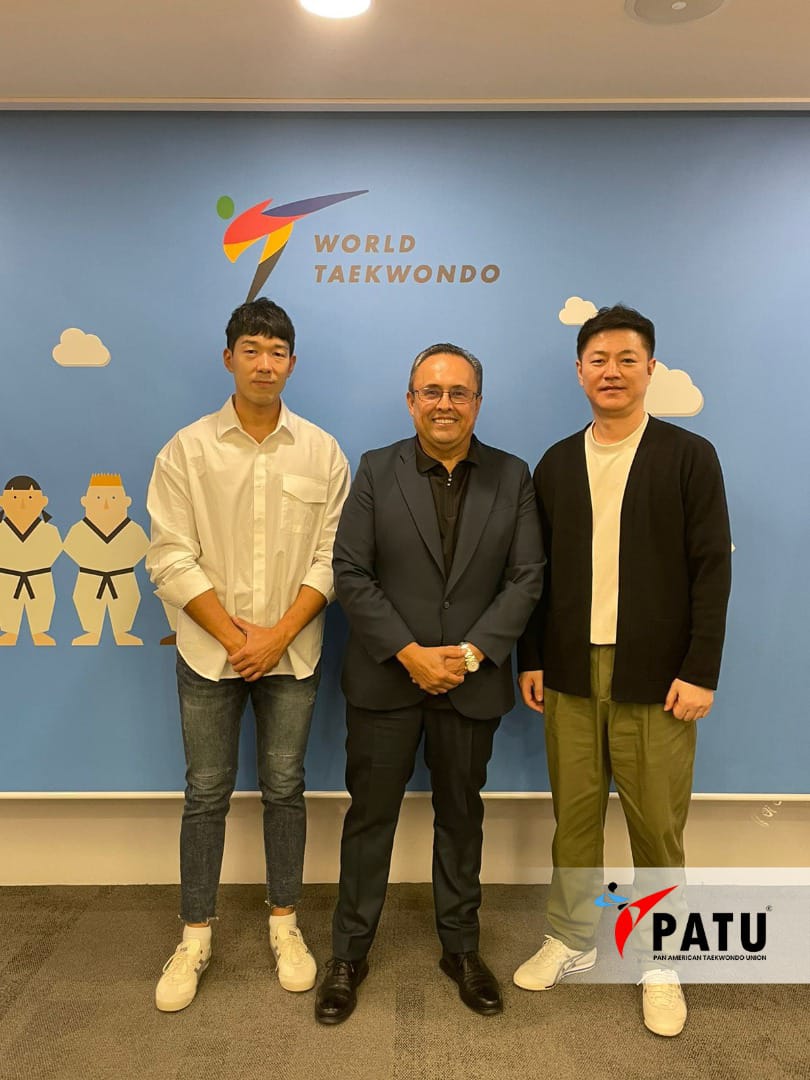 by PATU
PATU Press – With the aim of making knowledge available to more and more coaches, referees and other people linked to Olympic taekwondo in the continent, the Pan American Taekwondo Union held an important meeting with the Education Department of World Taekwondo, this October 7 in Seoul, South Korea.
"We are working to establish new educational strategies that will allow the possibility of reaching many more people in the countries of the Americas in the area of education," reiterated LAE. Juan Manuel López Delgado, who is in South Korea on an international tour in preparation for the 2023 and 2024 agenda.
At the meeting, Lopez Delgado spoke with Jung Seok Yoo, Director General of Education of World Taekwondo, along with Kai Seung Hwan Ko, assistant to this directorate.
"In the coming days the new strategies and actions that were taken together with the Director of Education of WT and his assistant will be announced to continue and enhance education and courses in the Pan American area in 2023, and thus seek that more international coaches and referees can be increasingly trained and be multipliers of knowledge throughout the region."