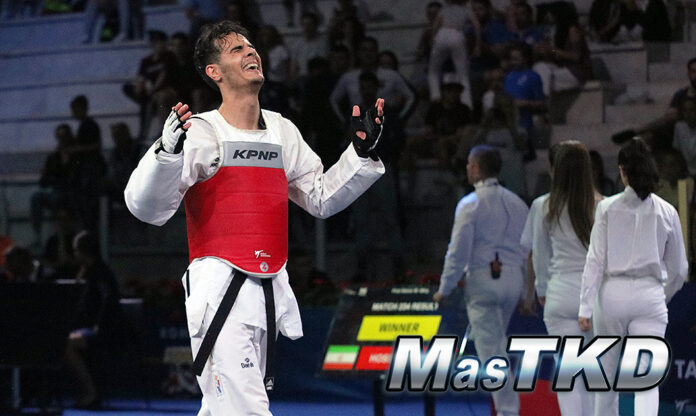 by Mas TKD
Detection test at the beginning of every match should distinguish instep attack from sole foot attack in PSS. Therefore, a specific WT team is working on it
It's been said that Kyorugi competition lost dynamics. One of the biggest reasons for that is 'fencing kick'. World Taekwondo (WT), which makes efforts in improving the competition.
Fencing kick was created when WT introduced PSS (Protector scoring system). Before PSS was introduced, it was not easy for players to get points with that kick from a referee. It was because the score was acquired when the hit was accurately and strongly made to the opponent with an accurate Taekwondo skill. On the other hand, fencing kick is one of the efficient attack skills when PSS is used. It is because if a player raises his foot and try to make a push kick, he can not only prevent the attack from opponent but also can score by fast pressing the opponent with his foot.
Besides, the diverse and beautiful skills which people is looking for at Kyorugi match are disappearing due to this fencing kick skill.
For this reason, WT has made a lot of efforts to prevent players from keeping their foot raised for attack during match. But there have been little effects. Players continued to use the skill of push kick if their skills do not reach the restriction levels so that, this action has more evolved.
After Tokyo Olympics, WT formed a Competition Rules Improvement Committee with the aim to come up with a measure to improve the matches. Finally, they came up with various rules improvement plans, one of which was a measure of reducing the push-kicks.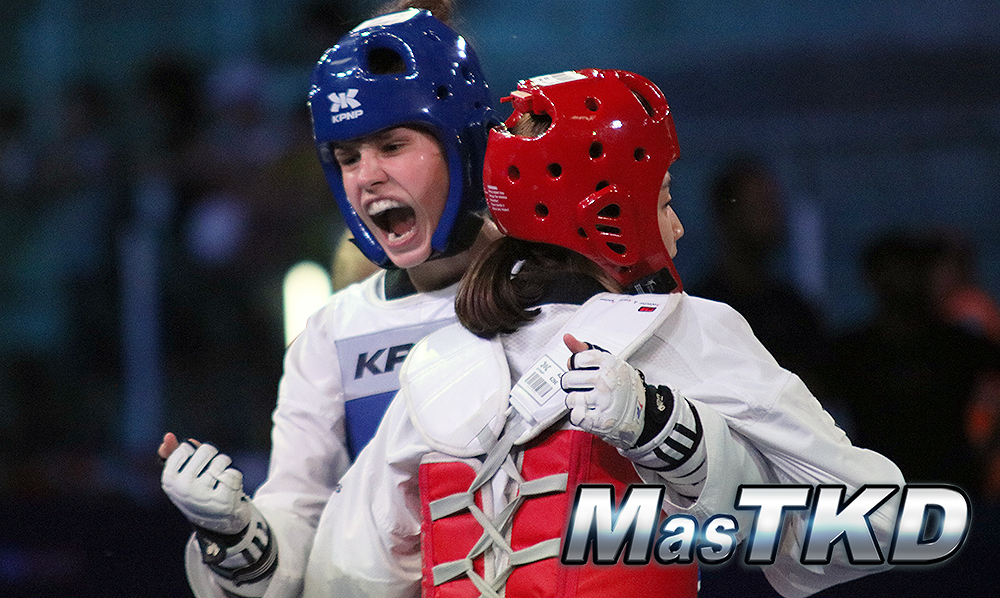 Improvement Committee's measure is to separately distinguish the signal from each of the feet protection sensors located instep, foot sole and heel and give the score that comes from the foot sole, different from the attack made from other body parts. It means that the Committee is trying to recommend and push players to use the diverse attack skills by lowering the scores obtained by the 'push-kick attack without turning'.
In November, last year, at the request of Competition Improvement Committee, an experiment was conducted where this improvement was used. This experiment was conducted by using KPNP PSS.
It has been often discussed in the Taekwondo community that for the development at Kyorugi competitions, the score from push kick shall be lowered. Accordingly, it is expected that this improvement will change Taekwondo to get better.
But this is still not known whether WT would adopt this system to the competition. It is because this improvement proposed by Competition Rule Improvement Committee, shall undergo the specified approval processes by the WT technical committee, Council and General Assembly before this change could be done to the competition rules.