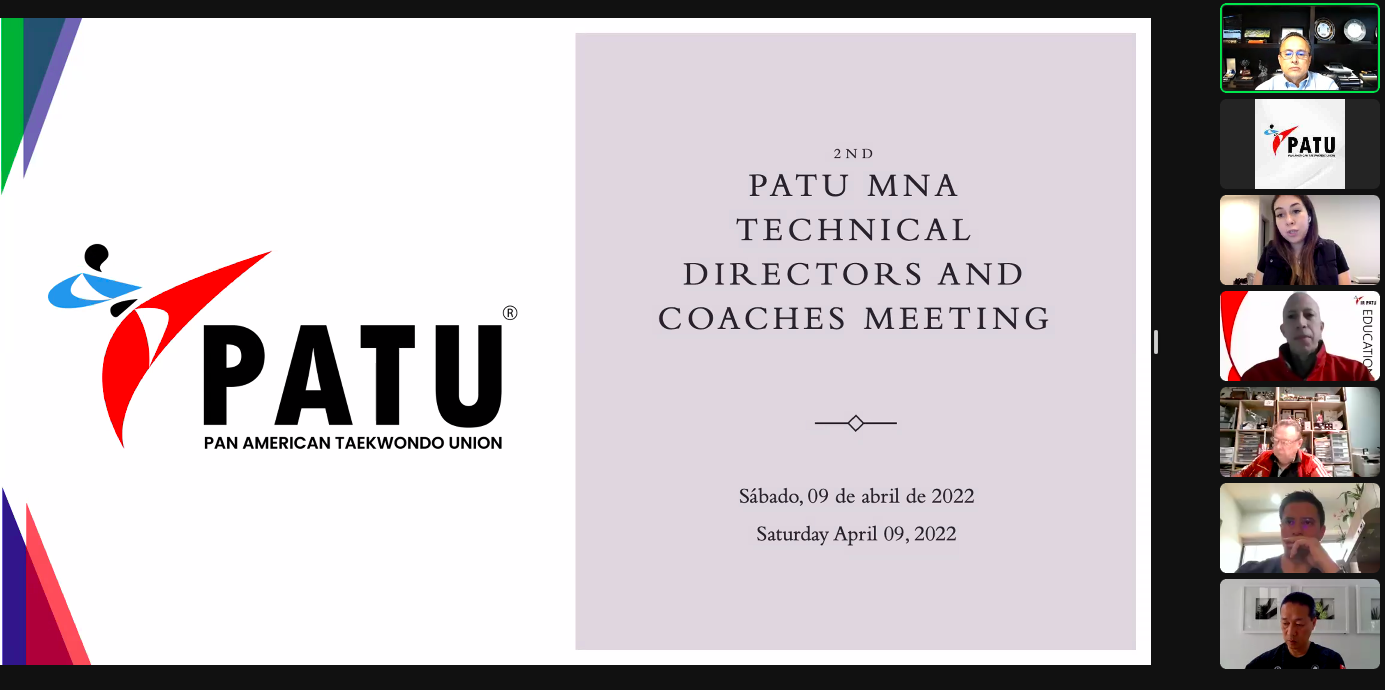 by PATU
As part of the initiative of President Juan Manuel Lopez, this Saturday a meeting was held with technical specialists from around the region in order to give an induction to the most recent changes to the rules among other important points that were touched.
With the participation of coaches and technical directors from all parts of the continent, the Panamerican Taekwondo Union presided by Juan Manuel Lopez held a meeting in which the most recent changes to the Kyorugi competition rules were announced.
"Our interest is that these changes reach as soon as possible to all corners of the continent, so that the level of our region increases, we need initially that the specialists have full knowledge of everything related to the competitions, and therefore that they are educated and have all the tools to achieve that. That is why we, from PATU, will encourage all those involved to be as qualified as possible to face any world-class event. This is just one more step, as we will soon hold meetings for all the technicians to resolve any possible doubts regarding these updates," said Juan Manuel López, president of PATU.
The changes to the regulations were presented by PATU Referee Chairman Axel Sanchez, who explained the most relevant aspects of the new rules, so that coaches and technical directors can adapt their training plans according to the new regulations.
President Lopez mentioned that the new rules will be used in the events of the Dominican Republic and also in the Pan Am Series I to be held May 27-29 in Fort Worth, Texas.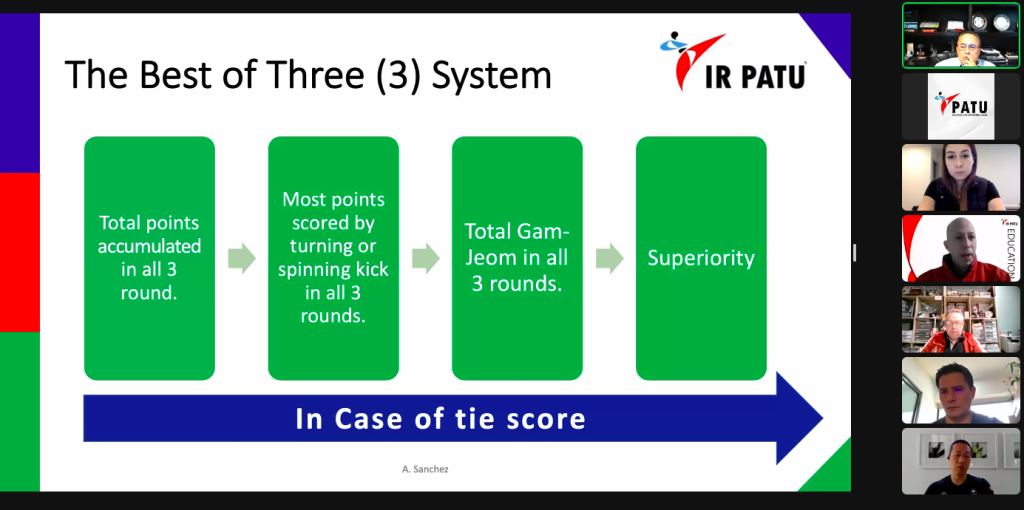 The meeting also had other agenda items such as the expansion of the explanation of the benefits offered by the Pan Am Series and the number of events that are being prepared for the children, cadets and junior divisions.
Sectorized meetings will be held soon, so that the North, Central and Caribbean, and South regions will have separate moments to resolve doubts regarding the most recent update of the competition rules.