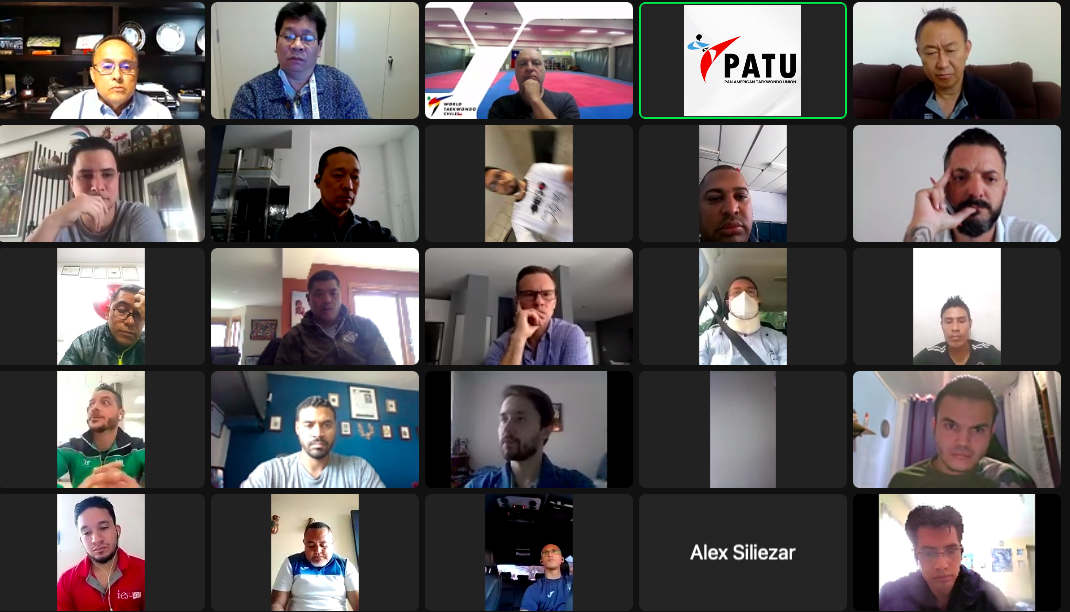 by PATU
For the first time in history and as part of one of the fundamental pillars of the current administration, President Juan Manuel López together with his Secretary General Mario Mandel, held a virtual meeting with the technical specialists of each country in the Pan American region.
This Monday, March 28, a virtual meeting was held in which PATU President Juan Manuel Lopez, his Secretary General Mario Mandel and around 70 coaches and technical directors from all the national federations of the continent were present.
"In this administration of PATU we are ensuring that our athletes have the best opportunities in their journey to the Olympic Games and the biggest events worldwide, also, we are working for the whole family of Pan American region to develop it integrally at all levels. But beyond that, we are interested in listening and attending as they deserve to all those who are part of this great family. The communication with the leaders of each MNA is daily, but it is not our maximum reach, this meeting is to promote the approach with all those directly involved with each federation, such as technical directors and coaches, to emphasize to each and every one that we strive every day in search of being the best continental union in WT," said President Lopez.
During the meeting the plan of events for 2022, the competition format of the Pan Am Series, the events of the Olympic cycle and the qualification tournaments for those, among other important points were announced.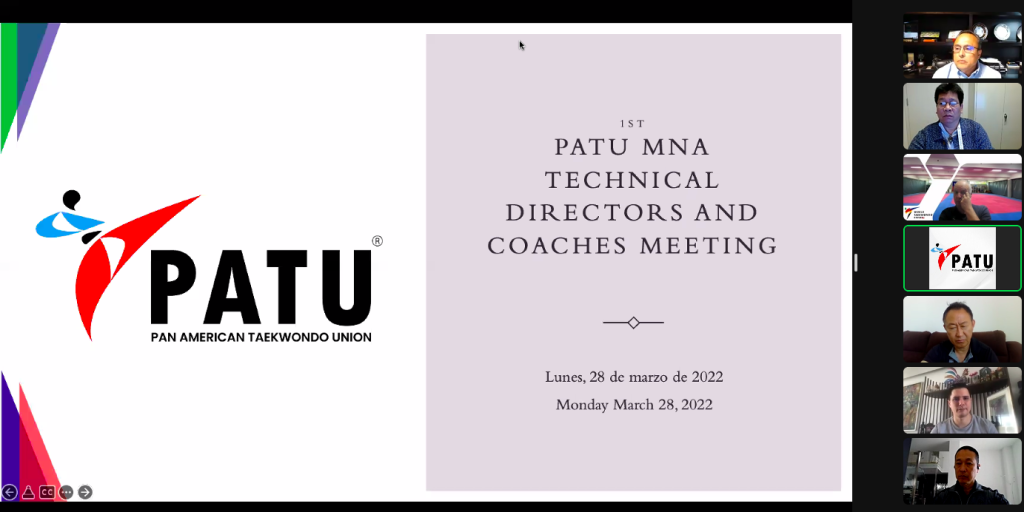 "This year we will have a large number of events to position our athletes as high as possible in the rankings, so that in that way the federations have the necessary tools for the growth of Taekwondo in their locality. We want to reach out to all those involved to show them that, with teamwork and transparency, we will achieve all the goals set. Event circuits are now a reality. We will have not only a President's Cup, but 3 Pan Am Series that will provide options for greater participation in the 2024 Pan American Championships, among other intrinsic benefits. In this administration we work in unity, as a family," concluded the PATU leader.
The next meeting is scheduled to be held soon and will address topics such as the World Championships to be held in Mexico, and the feedback of the test of the new competition rules that will come into force soon for all official events. In addition, more MNA representatives will be invited to attend such an important interaction.
We are all PATU!