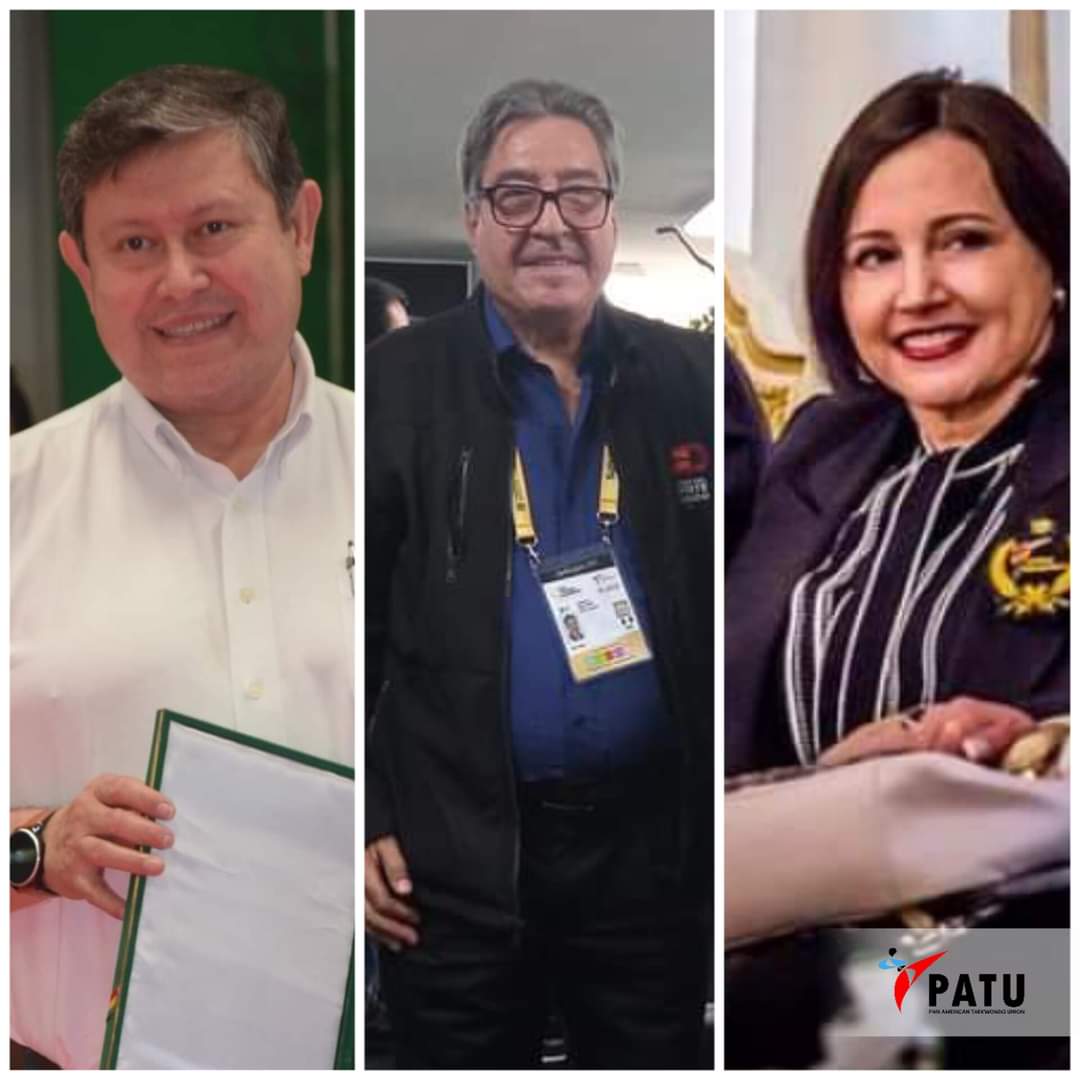 by PATU
PATU PRESS.- This November 25 the Pan American Taekwondo Union appointed María Lourdes De Veer (Aruba), Dr. Alejandro Mansilla (Bolivia) and Roberto Beltrán Ramonetti (Mexico) as vice presidents of this institution, positions that begin to complete the quorum that was extended last September with the expansion from 21 to 33 of the members of this Directive Council.
De Veer has been a member of the World Taekwondo Council between 2017-2021, was treasurer (1999-2004) and president (2013-2015) of the Aruba Taekwondo Federation. In her career she excelled as an international I Class referee in Kyorugi (2002-2017) and Poomsae (2007-2021).
Dr. Mansilla, a lawyer by profession, presided over the Bolivian Taekwondo Federation from 1996 until the last election this 2022. During that period, he held the general secretariat of the Bolivian Olympic Committee on two occasions (1998 and 2005). From 2002 to 2006 he was vice-president of PATU and today he is Member of the PATU Executive Council, president of the Legal Committee and now he will occupy a place among the vice-presidents.
Roberto Beltrán, for his part, has been a protagonist and witness of the historical development of Mexican taekwondo in various facets, where his 30-year career as an international referee (I Class) and later as a leader, after presiding over the Mexican Taekwondo Federation from 2001-2009, a period during which he gave the country two gold medals, one silver and one bronze in the Olympic Games, stand out.
The expansion to 33 members of the PATU Board of Directors allows the Continental Union of America to be at the height of the other Continental Unions, which in turn will make it possible to implement more and better assistance plans for athletes, coaches, referees, training, camps at all levels, among other projects led by great managers of taekwondo in America, who can contribute knowledge and entrepreneurship as new volunteer leaders to further strengthen the region.