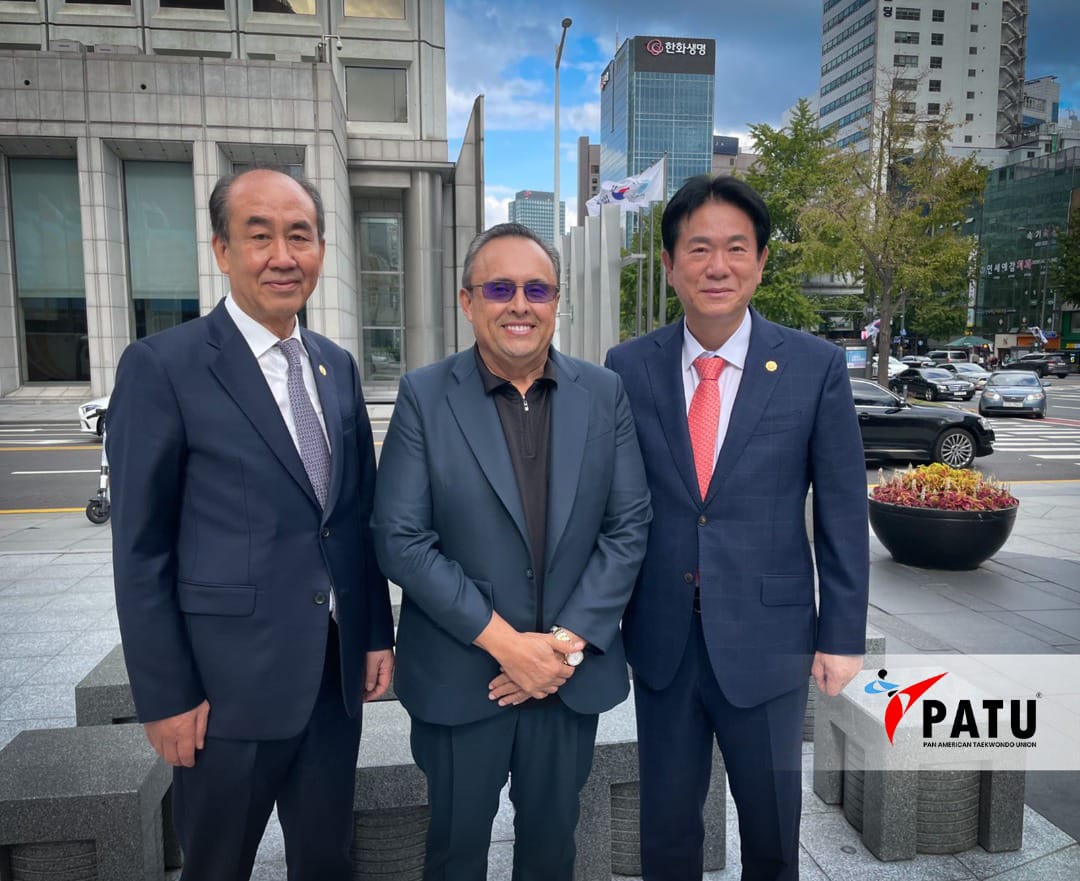 by PATU
PATU Press – The Pan American Taekwondo Union and the Kukkiwon have established through the signing of a working agreement for Latin American countries a new relationship within the framework of a new era for the benefit of taekwondo in the Americas.
This new and strategic alliance focuses on three fundamental pillars: education, certification and promotion.
From South Korea, the birthplace of taekwondo, LAE. Juan Manuel López Delgado, PATU President and WT Vice President, detailed the details of this important new alliance that aims to strengthen the relationship between Kukkiwon and the countries of the area through PATU.
"We held a very important meeting with the international relations department of the Kukkiwon, specifically with Master Na Young Jip, as well as with the secretary of this department, Kim Sungshin, in which agreements were reached on several aspects in matters of Dan promotion, education and Dan updating in the next four years," explained Lopez Delgado.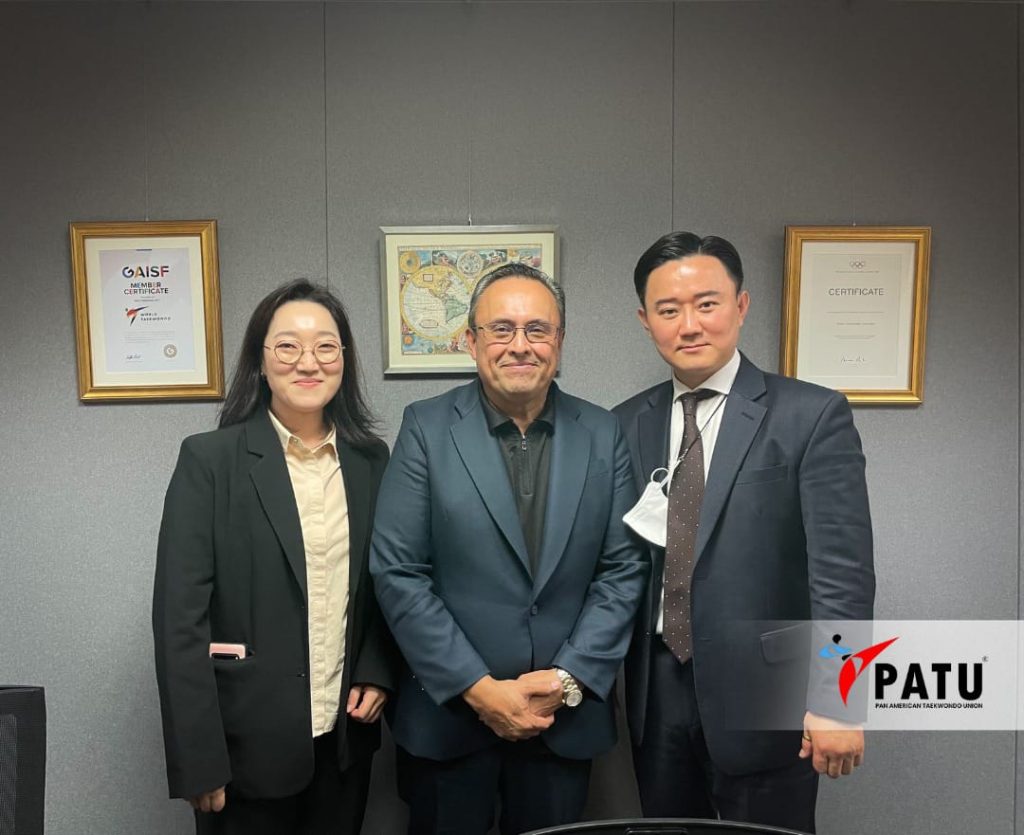 "It is a process that will take place little by little but will definitely help the countries of the Pan-American area in their relationship with Kukkiwon."
Strengthening
One of the central themes of the meeting was to strengthen the relationship of the Pan American area countries with Kukkiwon.
"The intention is that this relationship is respected, that each of the countries with Kukkiwon increases and that PATU is the intermediary entity so that this relationship grows strong and solid in the next three or four years."
In this sense, the Kukkiwon Electoral Commission delivered the Certificate of Election to the newly elected President, GM Lee Dong-sup at 11 am this Friday, October 7 at the Kukkiwon Central Gymnasium.
"We also had an excellent meeting at the World Federation offices with Kukkiwon President-elect Lee Dong Sup and WT President, Dr. Chungwon Choue, where a working agreement is signed for the coming years in relation to the Latin countries of the Pan American area."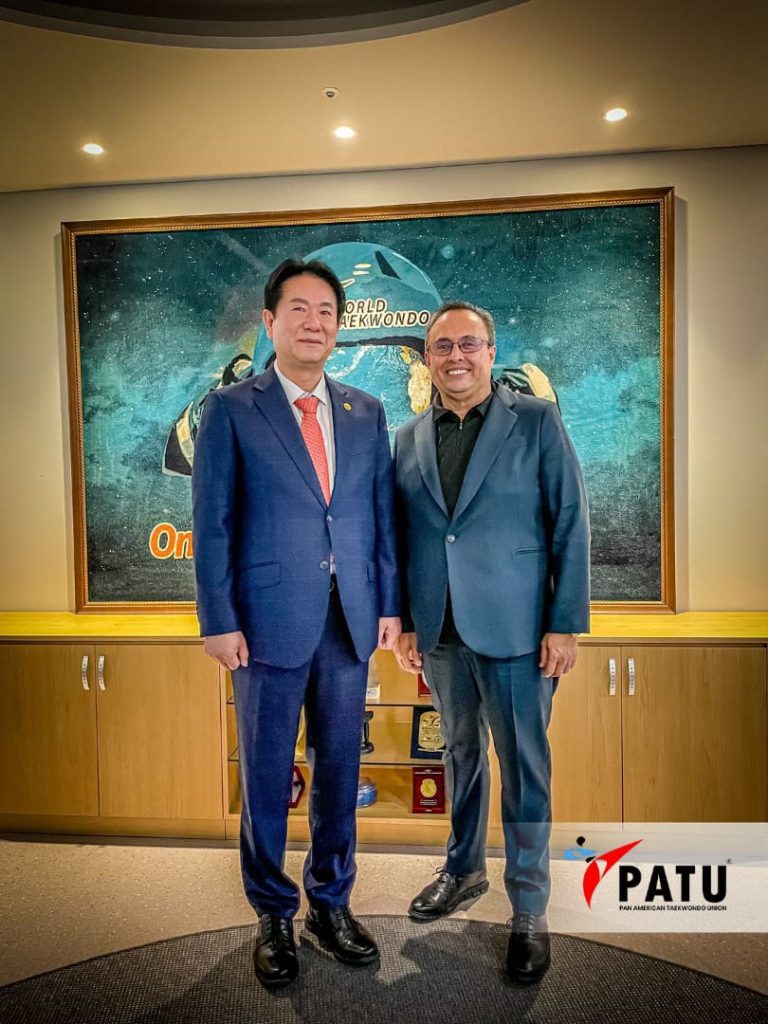 Under this context, Lopez Delgado reiterated that "cooperation agreements and Dan promotion and certification exams were established in the coming months".
This alliance is part of the Pan American Taekwondo Union's broad project to promote the Americas as one of the continents with the highest organizational status hand in hand with the member countries and the international organizations that govern taekwondo in the world.