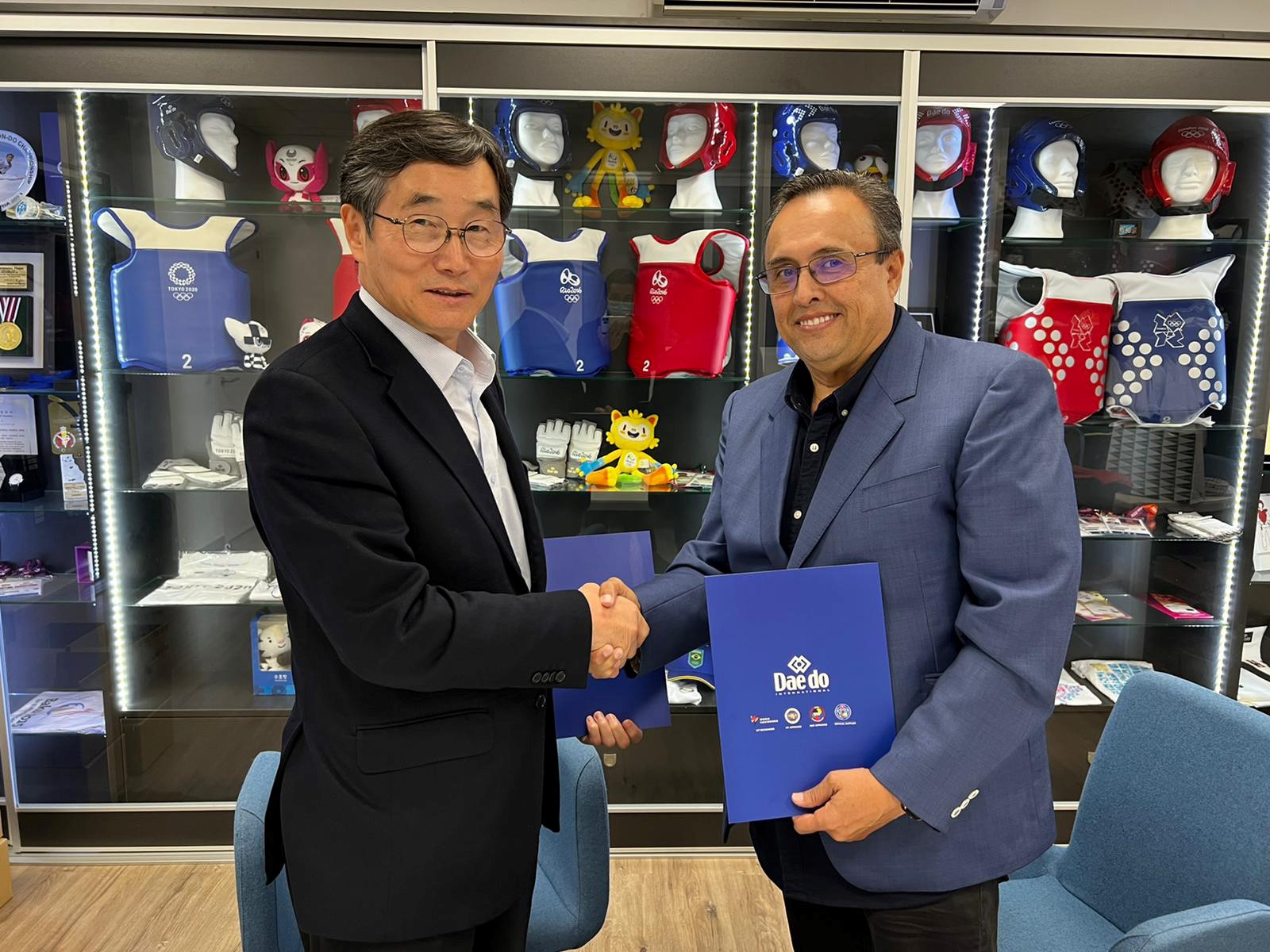 by PATU
Aguascalientes, Mexico (November 18, 2021) – Pan American Taekwondo Union President
Juan Manuel Lopez Delgado had a meeting with the CEO of the Spanish company Daedo
International, Chuen Wook Park, to seal an important agreement of exclusivity.
Lopez Delgado and Park had a meeting at Daedo headquarters in Barcelona, Spain, to
formalize the agreement that links the Continental Union with the leading Olympic
Taekwondo clothing and technology company.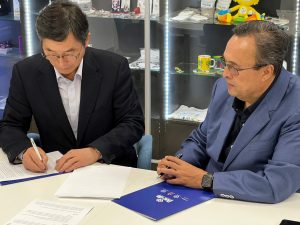 The agreement between PATU and Daedo will initially last for four years (2022-2025) and,
according to the protagonists of this alliance, will go beyond the economic aspect.
"A very important part of this agreement is Daedo commitment to support developing
countries in matters of Taekwondo expansion and the preparation of athletes on their way
to high performance competition,"said very gratified Juan Manuel Lopez Delgado.
The agreement contains the exclusive use of PSS Daedo in the competitions organized
and/or promoted by the Pan American Taekwondo Union and will be recommended in the
"G" events organized by PATU member countries during the current contract.
The signing of the agreement took place on November 12 in the "Historical Room" located
at Daedo Headquarters, where Juan Manuel Lopez Delgado and Chuen Wook Park assured
that it was the beginning of a great alliance that will have as its main purpose to support
Pan American athletes.