by PATU
PATU Press – The formation, training and certification events to be held by the Pan American Taekwondo Union in Aguascalientes, Mexico, within the framework of the Pan American Taekwondo Congress during the last week of January, are the backbone for the countries of the area to receive the technical, refereeing and general information that will allow them to have a better and better performance to face the 2023 poomsae, kyorugui and Team Kyorugui calendars.
"It is important that all countries join us in this Pan American Congress because here will be announced the rules of Team Kyorugui of the most important Multisport Games in the area that we will have this year," explained the LAE. Juan Manuel Lopez Delgado, president of PATU, in the framework of the meeting with Technical Directors of the continent held via Zoom last January 7.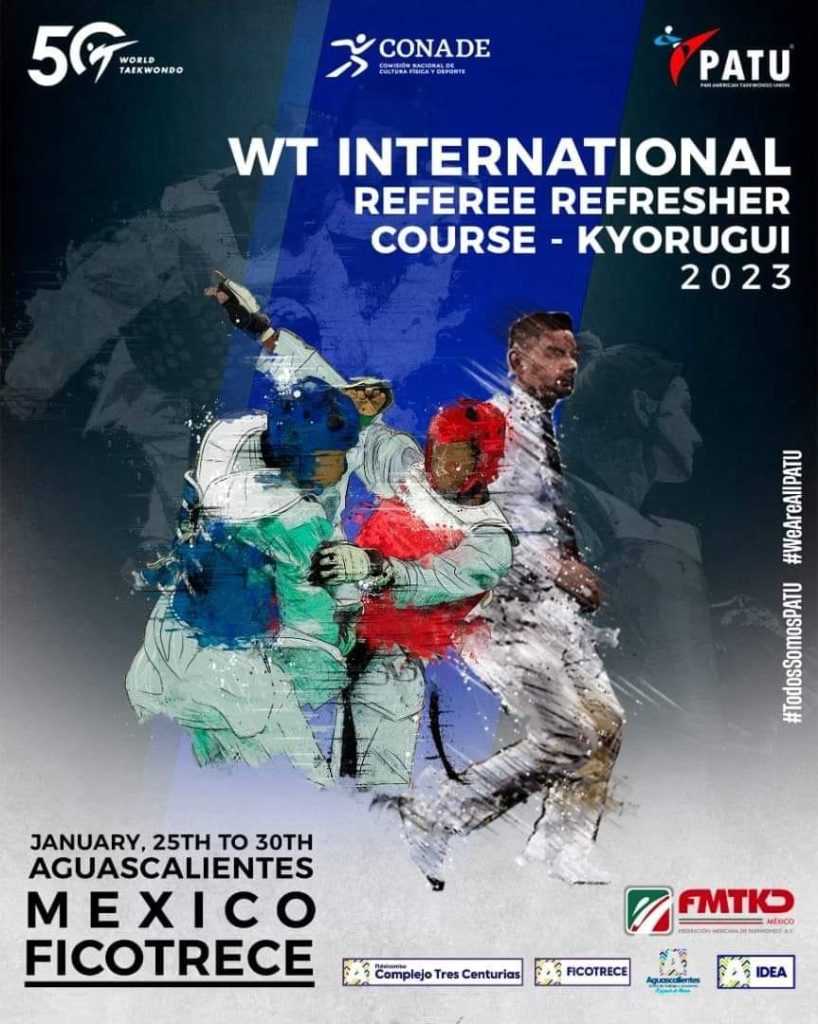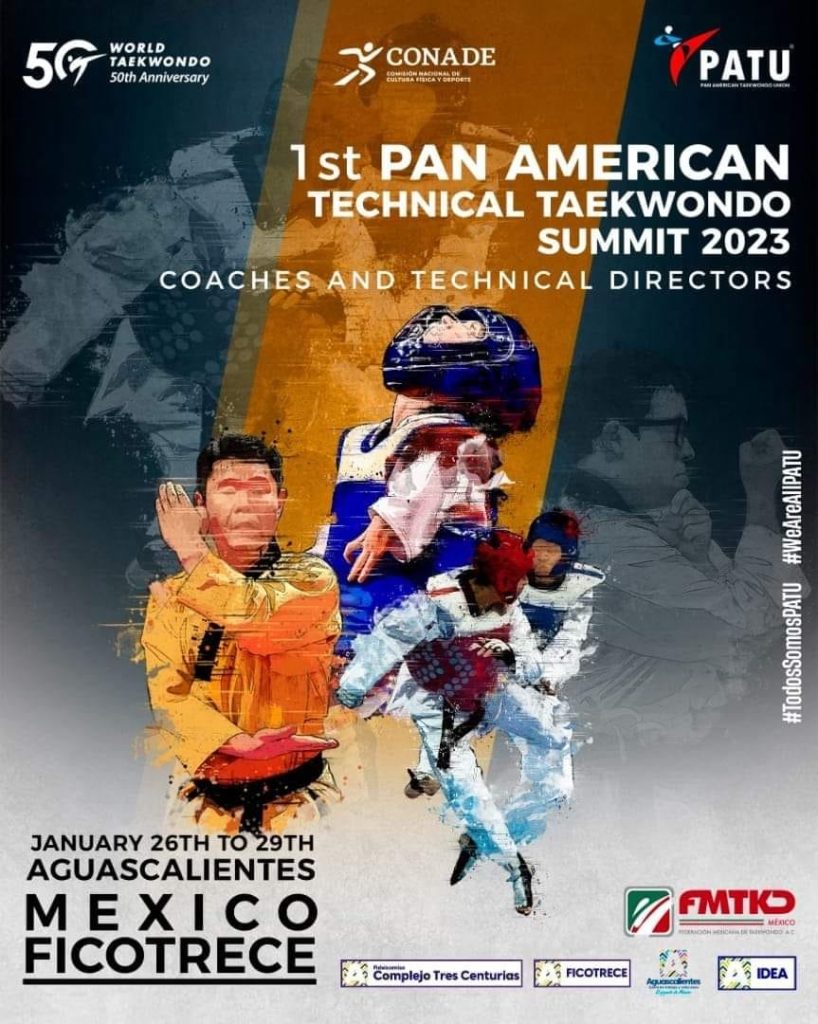 For the first time in the history of PATU, coaches, technical directors and teachers of the continent in poomsae and kyorugui will be together in work tables from January 26 to 29 in the I Pan American Taekwondo Technical Congress.
Poomsae, for its part, will have its space with the celebration of the Pan American Seminar of free and recognized style between January 26 and 29, with the presence of GM Ik Pil Kang, one of the most authoritative voices in poomsae today, in addition to the presence of the outstanding Masters Raymond Hsu (WT Poomsae) and Young Gi Jeong (PATU Poomsae), also as speakers.
From January 27 to 30 will be the International Referee Refresher Course – Kyorugui and Para Kyorugui IRs, a joint activity between World Taekwondo and PATU for the update of combat referees, who will begin their training for the proper development of Team Kyorugui in the region.
"These events will provide updates on poomsae, kyorugui, parataekwondo and Taekwondo Team, in addition to the certification of Pan American referees and coaches. It is an extremely important event for the entire PATU family in a key year for the athletes of America, who will have the great challenges of the Qualifiers and the Central American and Caribbean Games, as well as the Pan American Games, competitions of great relevance in the final stretch to the Paris 2024 Olympic Games," said Lopez Delgado.