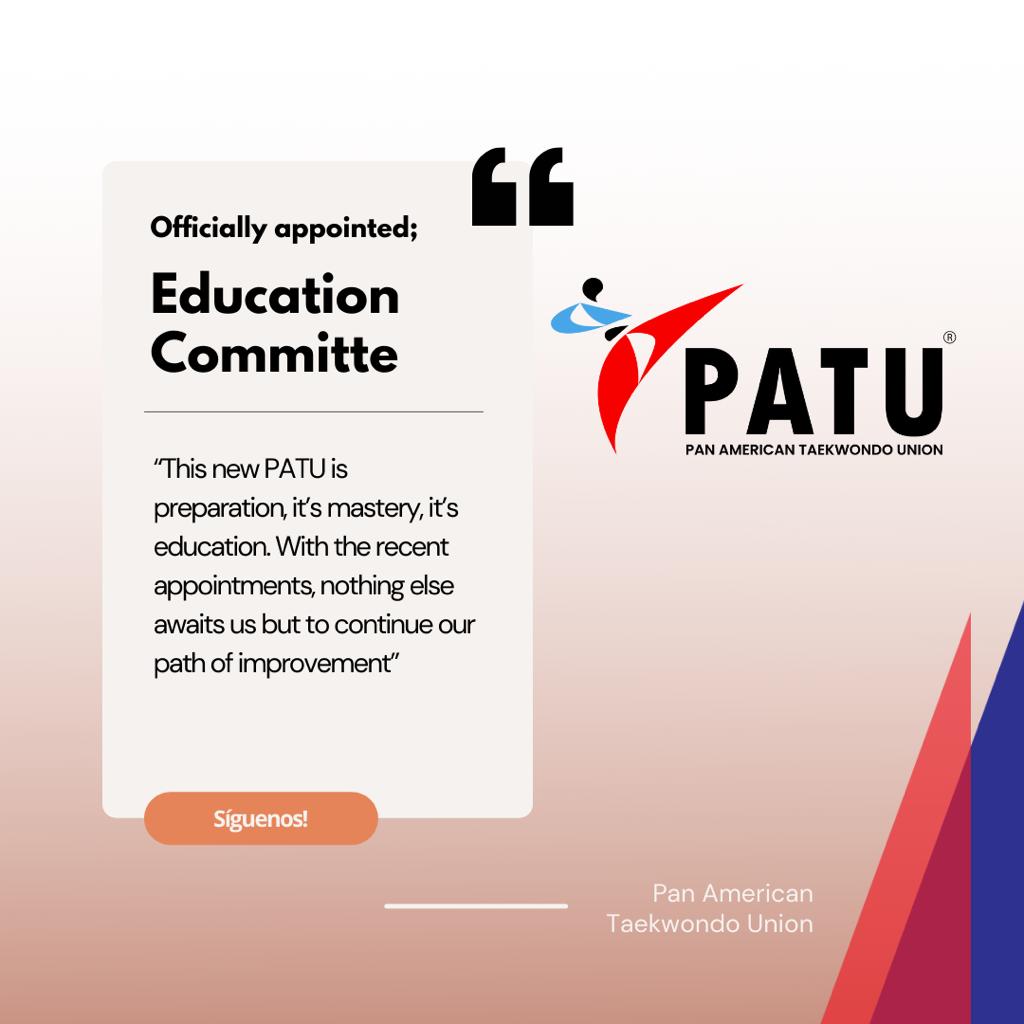 by PATU
The Pan American Taekwondo Union (PATU) established recently the Education Committee, which will have the important task of supporting and coordinating the different educational programs within the continent.
The committee, which is established according to article 4.3 of the PATU statute, will be in charge of reviewing and recommending the PATU Education Program, as well as coordinating with specialists at a global level to teach educational courses and initiate new projects on Taekwondo education among other responsibilities.
The PATU Education Committee will be chaired by Master Hong Ki Kim from Venezuela and seconded by Raymond Hsu from the United States.
It will also have five members and one advisor.
1): Laura López Rodríguez (ARG)
2): Nellys Landrau (PUR)
3): Alyssa Allen (USA)
4): Victor Manuel Mendoza (MEX)
5): Barbara Marian (CAN)
Advisor: Katherine Alvarado (CRC)
"Something that I have always maintained is that we cannot advance in any aspect without the appropriate education. Education is essential in all aspects of life and our organization cannot be the exception. I am confident that the Education Committee will be of vital importance in the growth of PATU," said Juan Manuel Lopez Delgado, President of the Pan American Taekwondo Union.
The Committee will have a two-year term and its members may be re-elected for another two years.