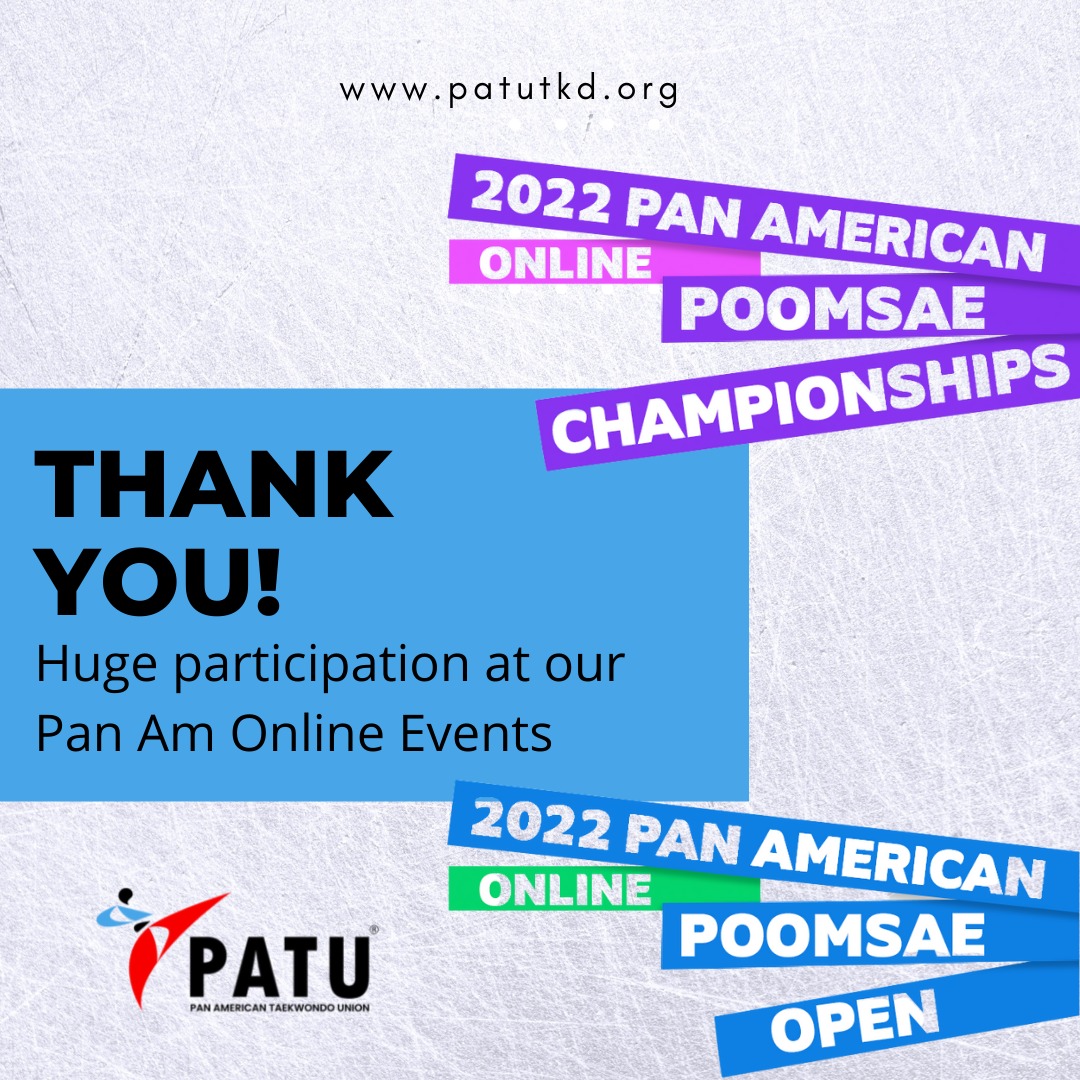 by PATU
With more than 250 participants from more than 15 countries, the Pan American Online Poomsae Championships and Open will be streamed on PATU and MASTKD YouTube channels from March 3 to 6.
Competing in all recognized divisions by the World Taekwondo, starting next Thursday, March 3 and broadcasted on PATU and MASTKD YouTube channels, more than 250 competitors from more than 15 countries will participate in the two events with G-2 ranking for the corresponding divisions.
"These online events give us a lot of motivation to start with the events stage in our region. With the referee team getting together to have practice sessions, the technical team in charge of organizing the event and the involvement of the MNAs that are part of this event reminds us of the sense of this administration, which is unity. Unity with which we will take our athletes to climb to the highest levels thanks to the experiences that we will allow them to live in our PATU, I am anxious to start the streaming of this great event that kicks off this new era," said Juan Manuel Lopez, PATU president.
On February 20, the details of the organization and everything concerning the competition were made known through the technical meeting with the coaches, who raised their doubts and made sure of the details that had to be considered for the respective recordings.
Let's enjoy poomsae together in this Pan American Online and Open Championships. Stay tuned!