by PATU
PATU Press – The two Olympic medalists of America in Tokyo 2020, Anastasija Zolotic (USA) and Rafael Alba Castillo (CUB), confirmed their participation in the PanamSports Camp and Training Course in Mexico, scheduled from September 22 to October 1, where taekwondo will gather many of its great figures of today and specialists in training, refereeing and medicine of great trajectory.
"I am privileged to announce that we managed to confirm the Tokyo 2020 champion in the -57kg, Anastasija Zolotic of the United States, for the PanamSports Camp along with the two-time world champion and also medalist in Japan, the Cuban Rafael Alba Castillo, who are the two medalists of America in the past Olympic Games,"

Confirmed GM Juan Manuel Lopez, president of the Pan American Taekwondo Union.
Zolotic, who will see action from September 2-4 alongside Alba at the Grand Prix Series in Paris, holds four continental titles: two in the junior category (2017-2019), in addition to being the reigning Pan American Games Lima 2019 champion and having won the America's pre-Olympic in Costa Rica 2020.
Anastasija is number two in the world and Olympic rankings in the -57kg and comes from winning the bronze medal in the last edition of the Grand Prix of Rome in her comeback after winning gold in Tokyo 2020.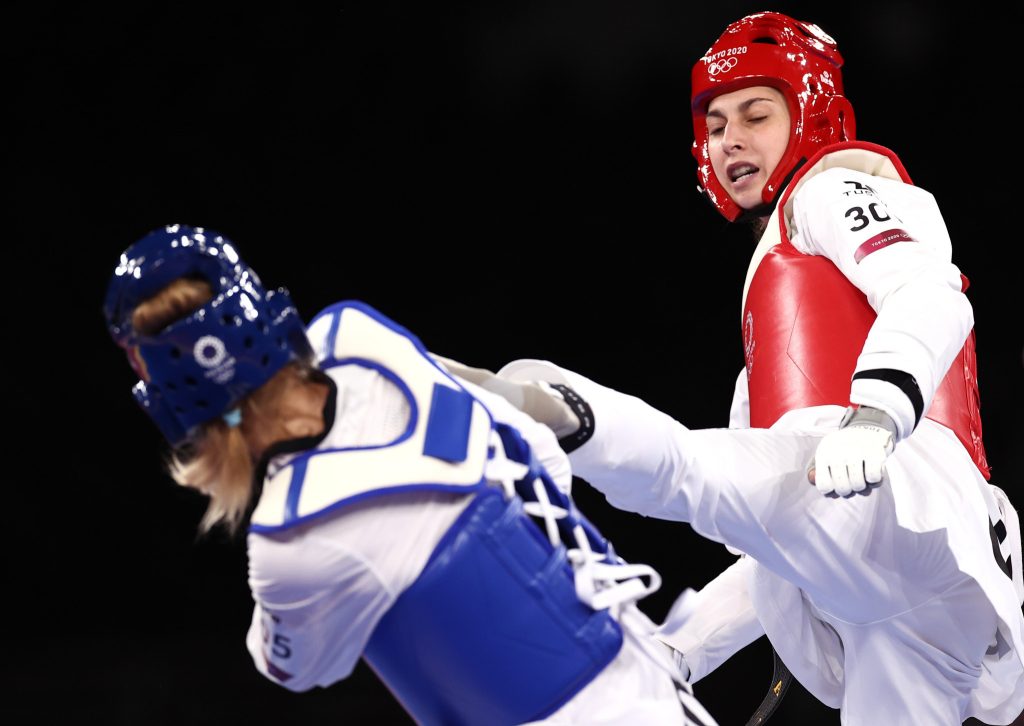 The Mexican Olympic Sports Center (CDOM) will host this transcendental camp aimed at Olympic taekwondo athletes and coaches from the Pan American area, which is carried out thanks to the joint work between PanamSports, the Mexican Olympic Committee, World Taekwondo and the Pan American Taekwondo Union.
"This camp brings together highly qualified professionals with proven work in taekwondo and in the Olympic movement in the areas of sports training, the refereeing part and also in the medical aspects of taekwondo. We want to give the best and greatest pedagogical tools and the latest in training trends to our athletes and coaches so that they can be multipliers in their countries of all this knowledge,"

Reiterated Lopez Delgado.
To access the quotas available to attend the Camp, you can manage your registration through the following institutional email: [email protected].
PARTICIPANTS:
-Anastasija Zolotic (USA), Tokyo 2020 Olympic champion.
-Rafael Alba Castillo (CUB), two-time world champion and Tokyo 2020 Olympic bronze medalist.
-Luisito Pie (DOM), Olympic bronze medalist at Rio 2016.
-Bernardo Pie (DOM), Olympic athlete and two-time Pan American champion (2018-2022).
-Andrea Ramirez (COL), Olympic athlete, world medalist (Muju 2017), three-time President's Cup champion and Pan American champion (2022).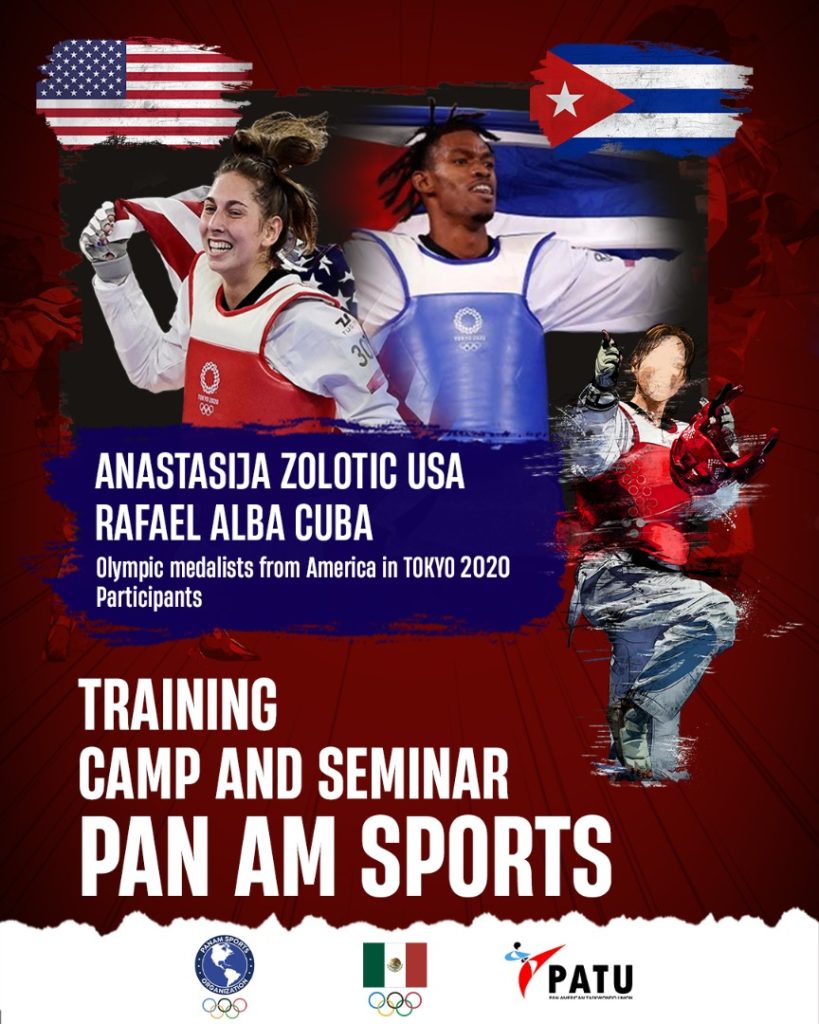 -Moisés Hernández (DOM), Olympic athlete and world medalist (Manchester 2019).
-Katherine Rodríguez (DOM), two-time Olympian and Pan American champion (Querétaro 2016).
-Paul Green, U.S. Olympic coach.
-Araceli Ornelas, administrative director of PATU refereeing. Multiple participations as IR in world and Pan American events.
-Oscar Salazar (MEX), Athens 2004 Olympic runner-up. Coach of Egypt.
-Arlen González (CUB), methodologist and coach of Cuban two-time world champion Rafael Alba Castillo.
-David Jeong, head of medical services of World Taekwondo and PATU.