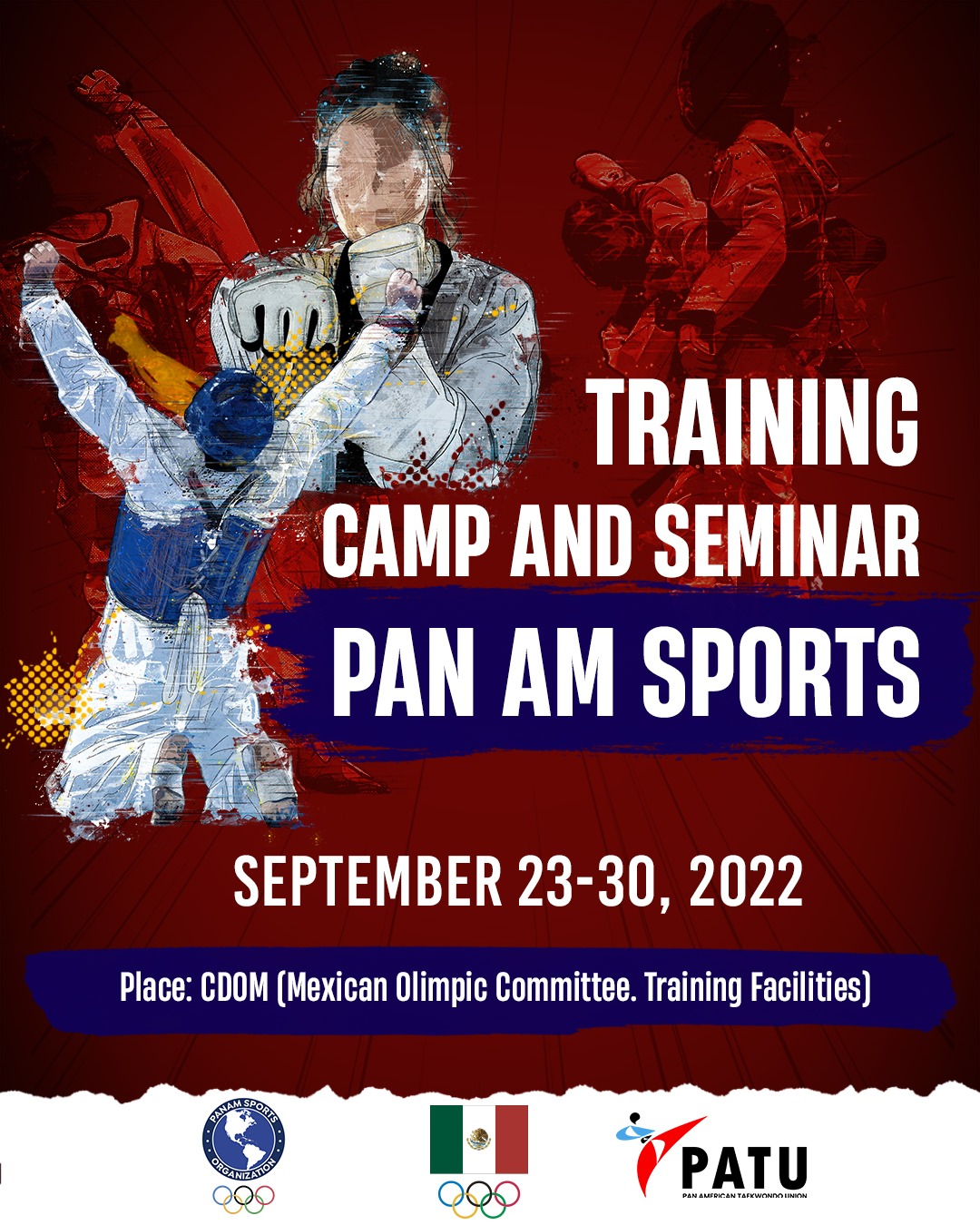 by PATU
PATU Press.- PanamSport, the governing body of the Olympic movement in the Pan American Continent, has designated Mexico as the venue for the Pan American Training Camp and Taekwondo Seminar in September 2022.
This initiative is part of PanamSport's continental strategic plan to support sports, athletes and coaches through the National Olympic Committees with the necessary updating and multiplication of knowledge on the latest trends in Taekwondo training in a vital year due to the start of the Olympic route to Paris 2024.
The Mexican Olympic Sports Center (CDOM) will host this important activity. Targeting taekwondo athletes and coaches from the Pan-American area will feature presentations by renowned personalities on the continent. Paul Green, head trainer of the United States and Olympic Coach; Axel Sánchez (Puerto Rico), PATU Referee Chairman; Oscar Salazar, Mexican Olympic silver medallist in Athens 2004 and Egyptian coach for Tokyo2021; Arles González, sports methodologist and coach of the two-time Cuban world champion and Olympic medallist Rafael Alba Castillo; and David Jeong, World Taekwondo and PATU Medical Chairman.
The Camp will take place from September 23rd to 30th at the CDOM sports facilities in Mexico City, thanks to the support of PanamSports and the Mexican Olympic Committee. Entities that also brought together other sports from the continent, such as archery and wrestling, to the Aztec territory.
PanamSport's goal is for athletes from Pan America to develop, share experiences with other athletes, and receive world-class training from renowned sports specialists.
This Camp will be under the coordination of the technical team of the Pan American Taekwondo Union.