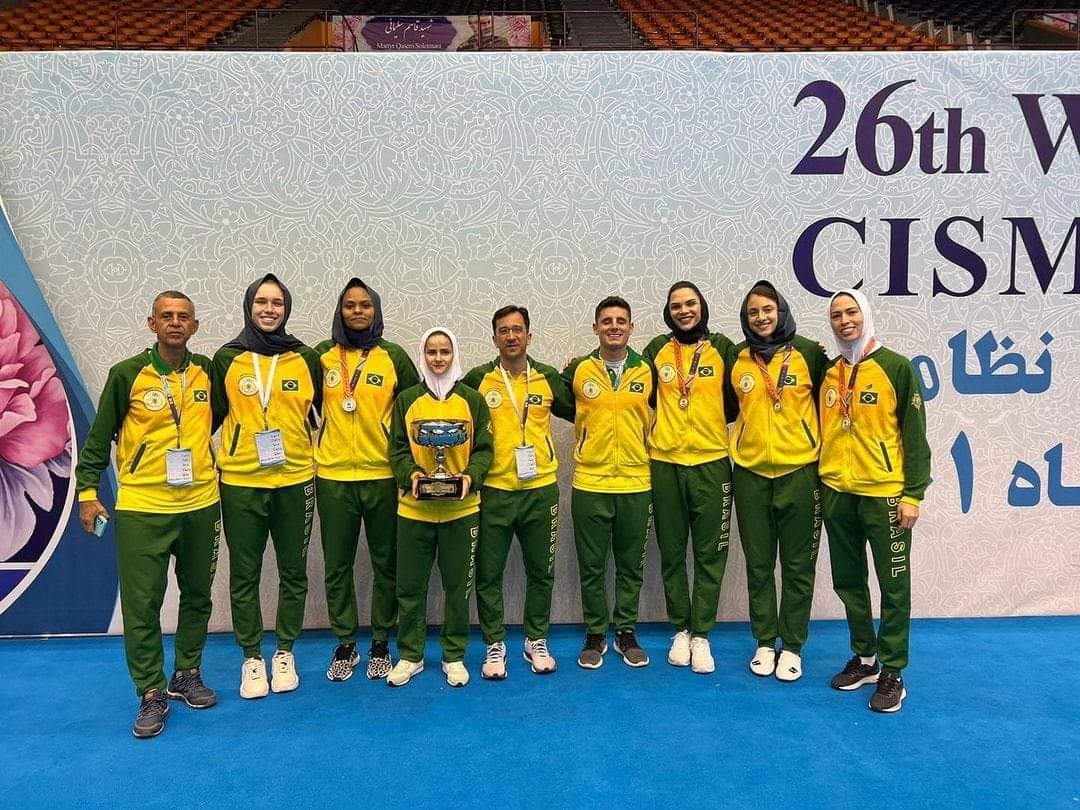 by PATU
PATU PRESS.- Paulo Melo (-54kg) took gold and the MVP award of the men's tournament, while Milena Titonelli (-67kg) and Caroline Santos (-62kg) won gold medals.
This is Paulo Melo's second title in events organized by CISM, after having won the gold medal at the 2019 Wuham Military World Games.
Milena, who has just won bronze at the Guadalajara 2022 World Championships, stands out for becoming a two-time military world champion. She won her first title at the Rio de Janeiro 2018 edition.
Meanwhile, the bronze medalist at the recently concluded World Senior Championship Guadalajara 2022, Edival Pontes, led Brazil's harvest of three silver medals, completed by Raiany Fidelis and Leonor Saraiva, while Gabriel Ramos added a valuable bronze medal.
In this tournament, the recently elected member of the WT Athletes' Commission, Valeria Rodrigues Santos, coached the Brazilian team, achieving important results also in this facet of taekwondo.
More than 300 athletes from 14 countries attended the 26th edition of the World Military Taekwondo Championship in Tehran, Iran.