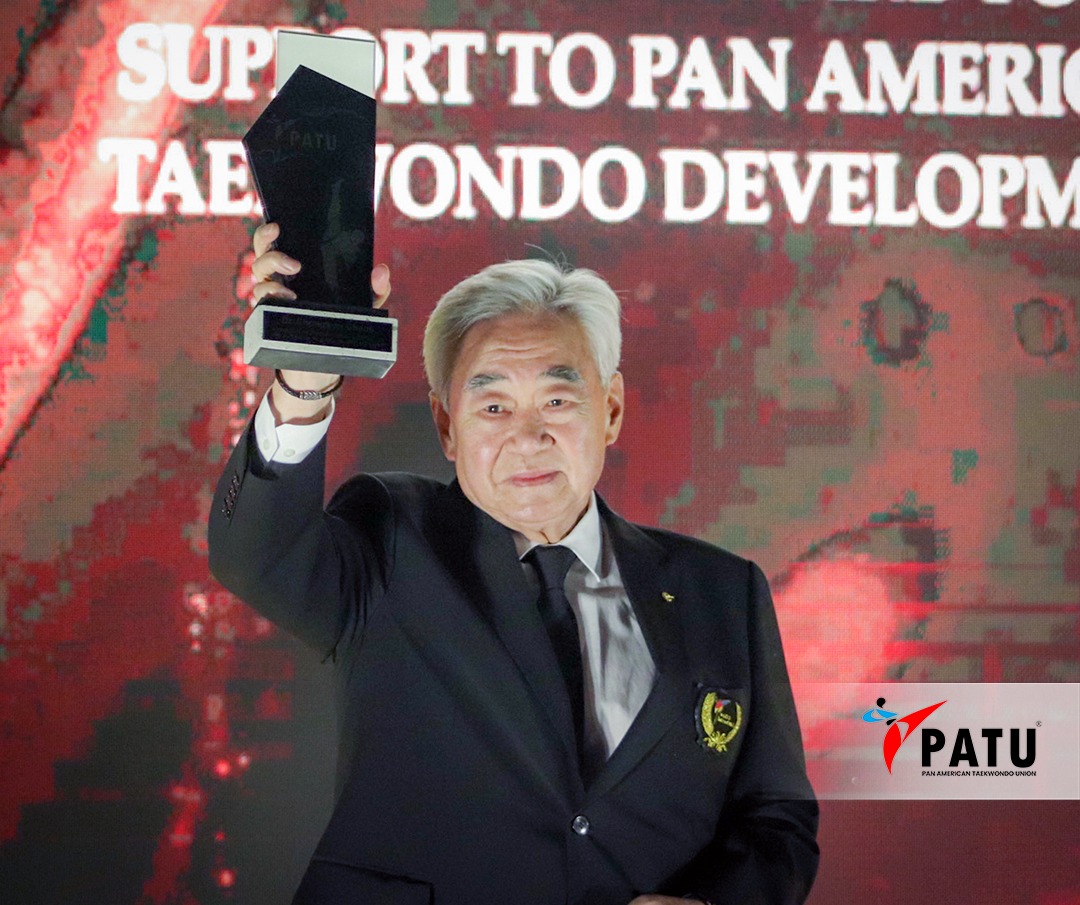 by PATU
PATU Press – Dr. Chungon Choeu, president of World Taekwondo, affirmed that the leadership and good governance of LAE: Juan Manuel Lopez Delgado at the head of the Pan American Taekwondo Union, have allowed that "the entire region is growing".
Such affirmation was made by the maximum leader of world taekwondo in the framework of the PATU Gala Dinner 2022 this November 12 at the Hospicio Cultural Cabañas in Guadalajara, Mexico. This Gala is the first to be organized by a Continental Union, which also held the first induction of personalities to the nascent Pan American Taekwondo Hall of Fame.
PATU, in the hands of LAE. Lopez Delgado, gave special recognition to Dr. Choue for his contribution to the development of taekwondo in the Americas and around the world.
"It is an honor to receive this recognition. As I always remember, in 2014 the first World Taekwondo Gala Dinner was held and after the organization of the London 2012 Olympic Games, the Puebla 2013 World Championships is one of the most successful in the history of the World Championships," Dr. Choue recalled regarding the organizational background of Lopez Delgado's administrations.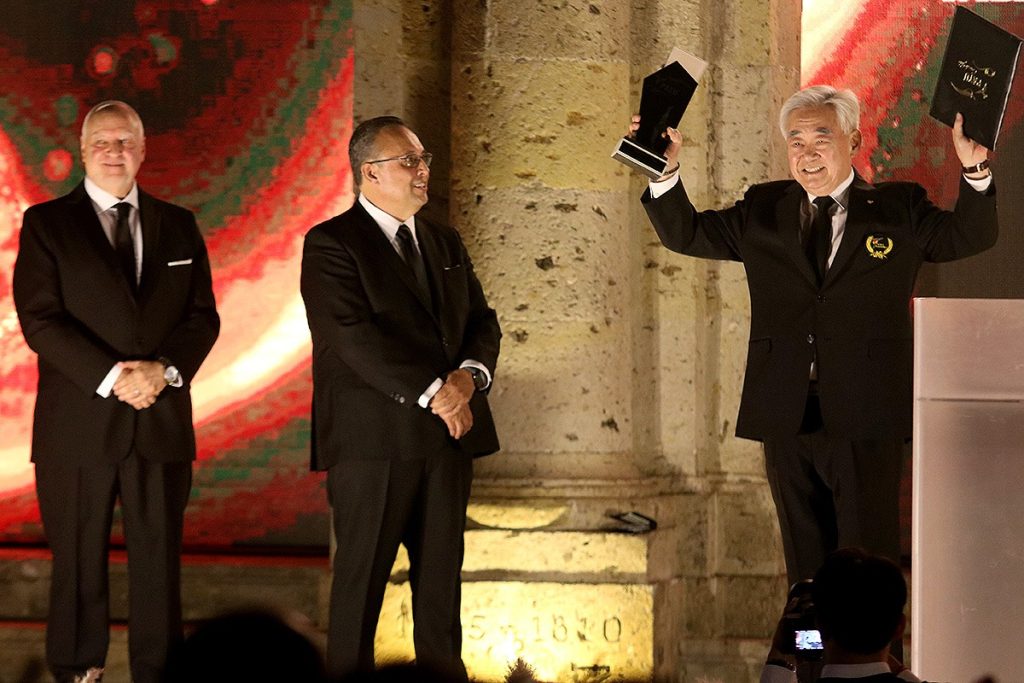 "PATU is living a very important moment because thanks to Juan Manuel's leadership the whole region is growing," he reiterated. And he added: "That we are in an event like this means and is the representation that we have a great strength as a sport and as taekwondo in the world".
The also president of the Humanitarian Taekwondo Foundation recalled on the eve of the start of the World Senior Championship Guadalajara 2022 that 2023 will be a historic year for taekwondo, as it will be 50 years (1973-2023) since the founding of World Taekwondo.
"There is no doubt that next year will mark a milestone for our sport."
"We have 212 countries as WT members plus a Refugee team, and that is something that gives us enormous power in the Olympic movement. The next country to join comes from Africa: Namibia," he said.
The leader closed with a reflection for all the National Federations of the world: "One of our concerns is that we are not only a sport of growth, honesty, discipline and respect, but that we really have a great impact on the Olympic Movement. Long live PATU!