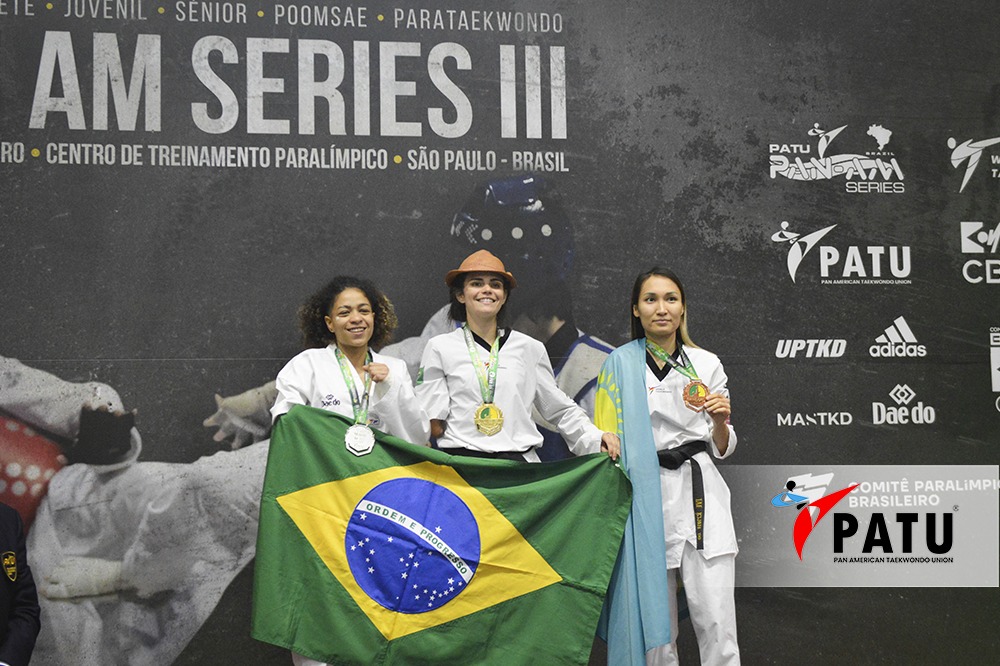 by PATU
PATU Press – Brazil, with seven gold medals, Mexico with two and Argentina with one, were the nations that placed in the top three of the general medal table of ParaTaekwondo in the Pan-Am Series III that began this September 15 at the Paralympic Committee of Brazil, in Sao Paulo, where more than 380 competitors from 14 countries will meet until next September 18.
Tokyo 2020 Paralympic champion Nathan Torquato regained his winning ways after his setback in the final of the Grand Prix Series in Paris a few weeks ago, and was titled champion at home after dominating the -63kg division.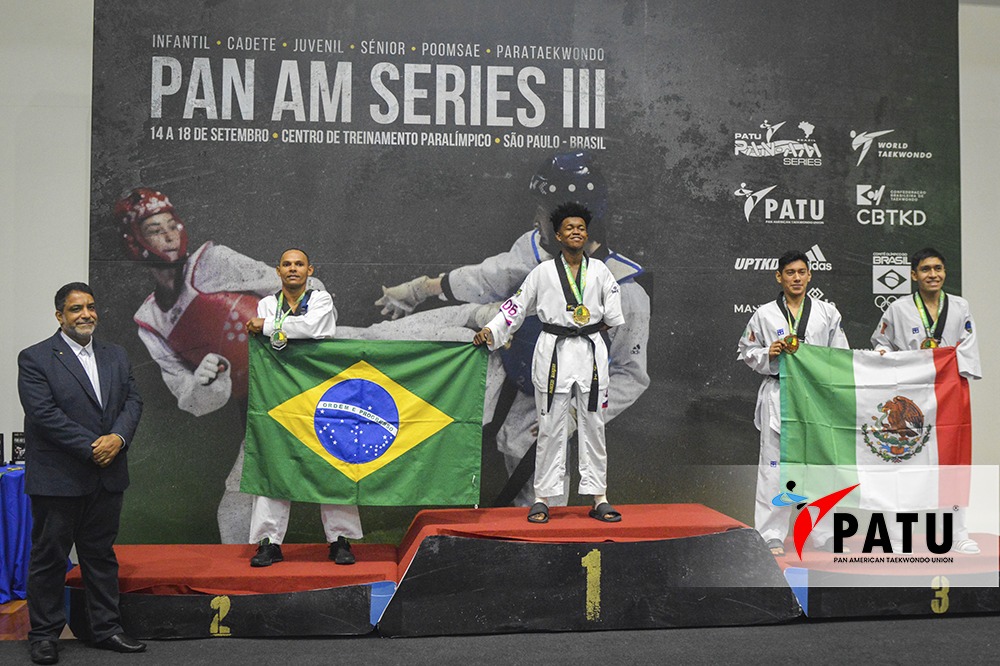 Fabricio Marques (-58kg), Claro Lopes (-80kg), Pedro Paulo Neves (+80kg), world number two ranked Ana Carolina Silva (-65kg), 2021 world champion Silvana Cardozo (-57kg) and 2019 world champion Debora Medezes (+65kg), gave Brazil the remaining gold metals from a crop that included six silver and seven bronze medals.
The Mexican troop backed its results on the Latin strength of the ladies, winning two Pan-Am Series titles thanks to Paris Grand Prix runners-up Claudia Romero (-47kg) and Jessica Garcia (-52kg), added to two silver medals and two bronzes.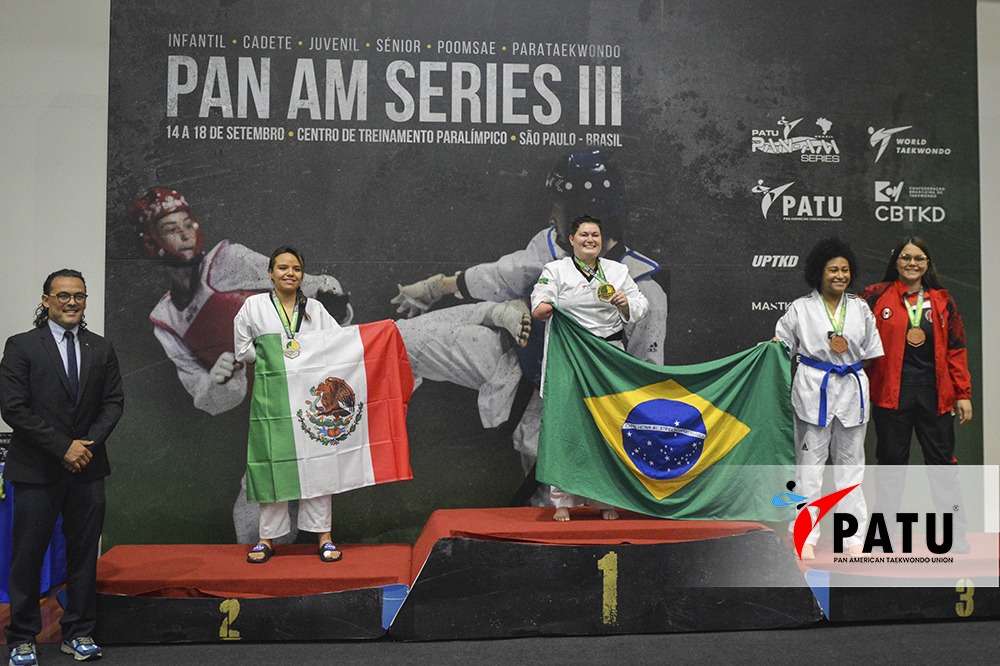 Argentina and Paralympic bronze medalist Juan Samorano celebrated in style the -70kg title in Brazil, a division that has been dominated this year by Mexico's Paralympic champion Juan Garcia.
ParaPan American Games Lima 2019 and Tokyo 2020 Paralympic Games champion Leonor Espinoza returned to action in the international octagons and this time took the bronze medal in the K44 -47kg division.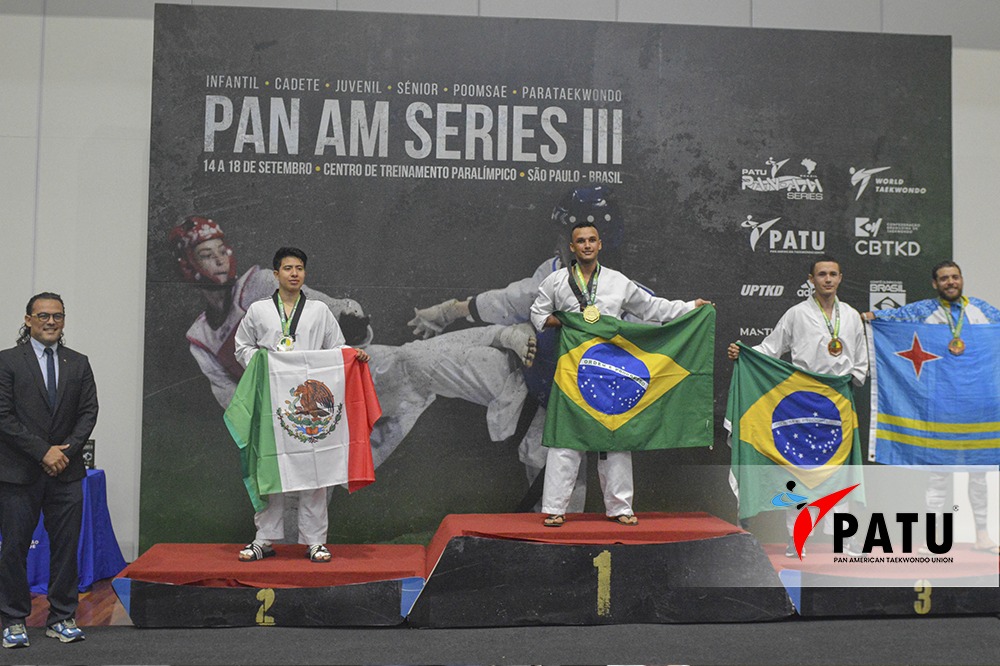 Cuba sent to Brazil a total of six athletes, being the second largest parataekwondo delegation in the Pan-Am Series after Brazil, and reaped a total of four medals with the silver of Lilisbeth Rodriguez (-47kg) and the bronzes of Adrian Garcia (-70kg), Dayan Sosa (+80kg), Idalianna Quintero (-65kg), results that ensured the fourth place in the overall medal count, behind Argentina.
Kazakhstan's Kamilya Dosmalova, ranked number three in the WT world ranking in the -57kg, was the only non-American athlete present in the tournament and who managed to climb the podium with the bronze medal.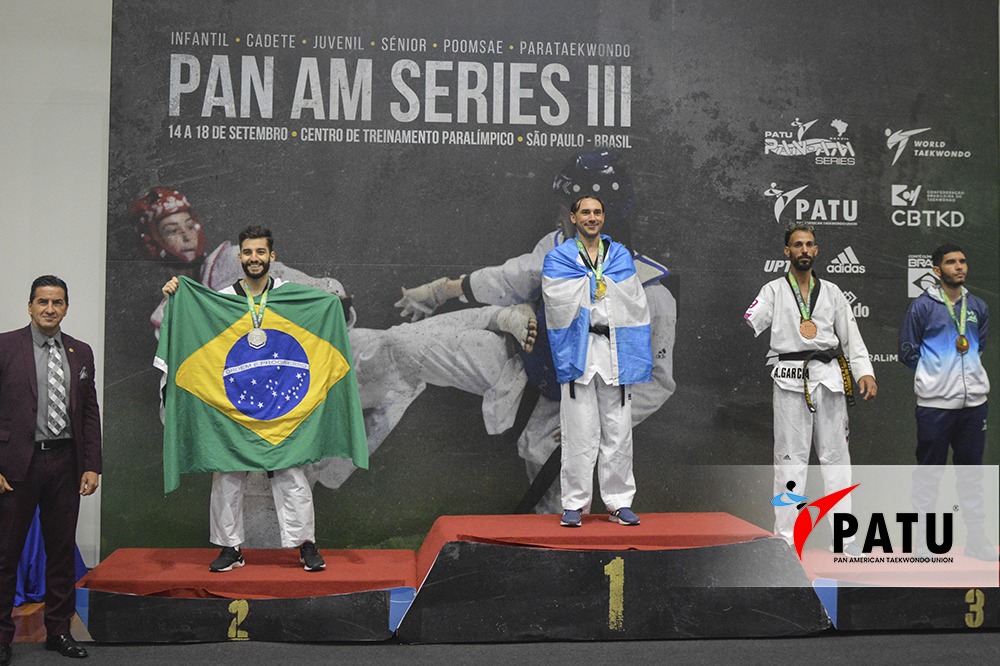 MVP's
Olympian Janeth Alegria (MEX) and former national team member Rodrigo Ferla (BRA) were named as the best coaches of the tournament, while the Best Athlete award went to two representatives from Brazil: Debora Menezes and Fabricio Marques.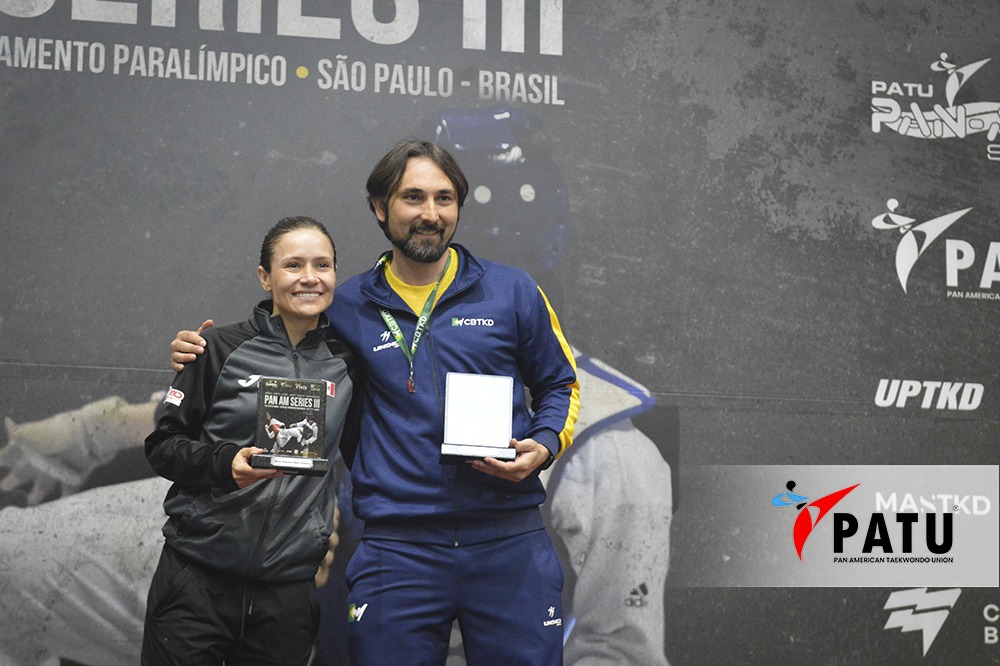 Competitors from Brazil, Mexico, Argentina, Cuba, Peru, Kazakhstan, Aruba, Colombia, Guatemala, United States, Serbia, Ecuador and Kenya gave life to the Pan-Am Series III parataekwondo tournament at the headquarters of the Brazilian Paralympic Committee in Sao Paulo.
Recently, at the Grand Prix Series II in Levallois, Paris, Pan American parataekwondo achieved an important harvest of three gold, four silver and three bronze medals.
Parataekwondo made its debut at the Tokyo 2020 Paralympic Games and is already confirmed in the competition program for Paris 2024.