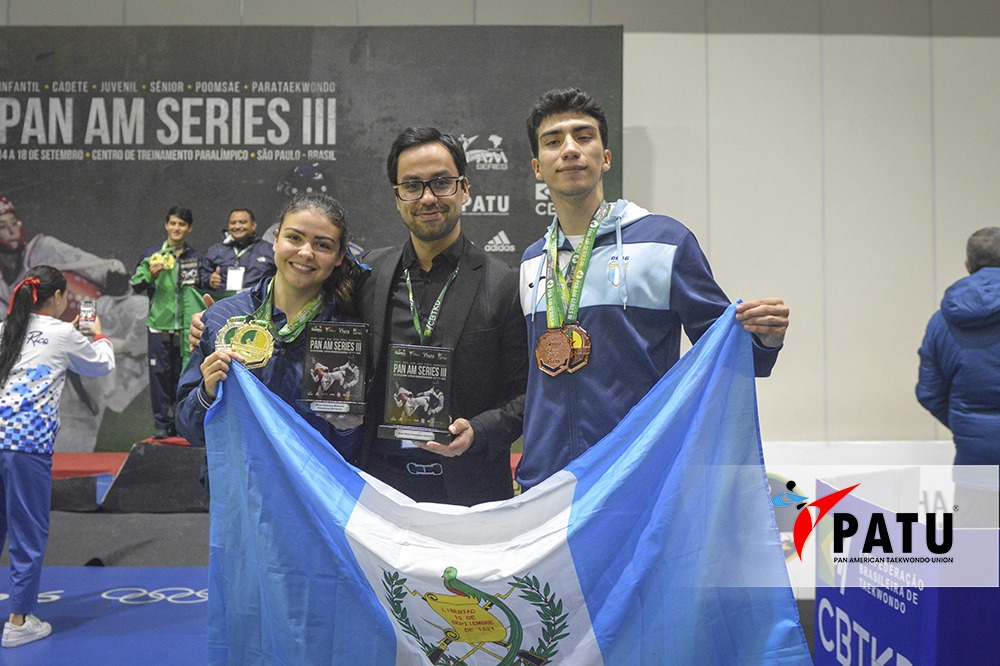 by PATU
PATU Press – The Guatemalan Alejandra Higueros and the Mexican William Arroyo were the most outstanding athletes of the poomsae tournament corresponding to the Pan-Am Series III held at the headquarters of the Paralympic Committee of Brazil, in Sao Paulo, with more than 380 competitors from 14 nations in search of the 20 points for the World Taekwondo ranking.
Higueros, fifth in the world in the U30 category of recognized poomsae and number four in the world in O30 Freestyle, took the top honors of the Pan-Am Series III by dominating the O17 Women's Individual Freestyle category.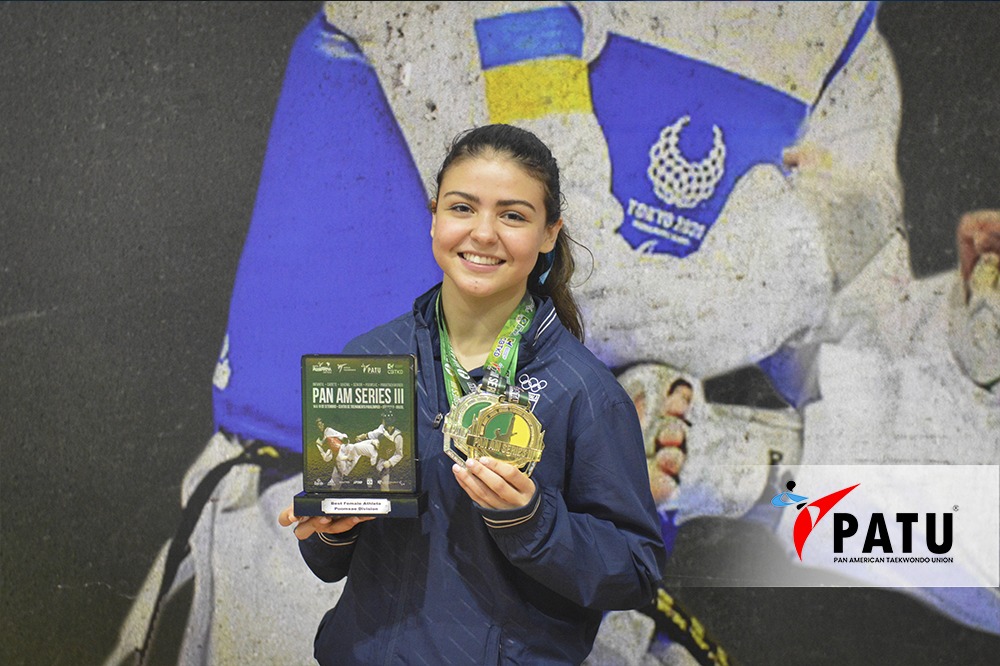 In the Pan-Am Series I and II held in Fort Worth, USA and Heredia, Costa Rica, the Guatemalan, who this year was Pan American champion in Punta Cana, had placed fifth and third, respectively.
Arroyo, double world medalist this year in Goyang, South Korea, added two gold medals in the Brazilian event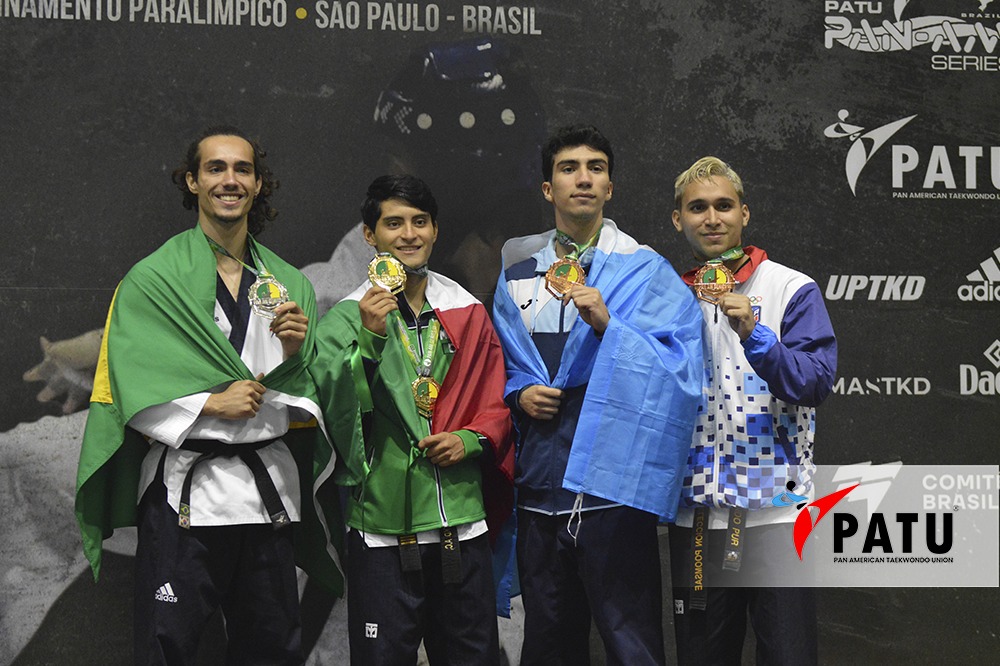 in the Freestyle O17 and U30 men's individual categories, to be recognized as MVP.
The Mexican is ranked 16th in the WT rankings in recognized poomsae and is third in the O17 freestyle world ranking.
The most outstanding coaches of the event were Alex Siliezar (Guatemala) and Yun Cheol Lim (Brazil).
Brazil was the big winner of the event, dominating 80% of the categories.
In other results, Peru's Sebastian Nalverte (cadet individual) and the U30 mixed pair integrated by the champion of the Bolivarian Games Valledupar 2022, Hugo Del Castillo/Carmela J, also climbed to the top of the podium in the Pan-Am Series.
Paula Fregoso (MEX), best athlete of the recently concluded Costa Rica Open G2 and number seven in the WT ranking, achieved an important victory in the U30 women's singles category over Higueros of Guatemala.
Winners:
Infantil Ind. Male: Theo Mendes BRA
Cadet Ind. Male: Sebastián Nalvarte PER
Cadet Ind. Female: Mariana Coratti BRA
Junior Ind. Male: Guillerme Fontoura BRA
Junior Ind. Women: Fabiana Varilla BRA
Mixed Cadet Pair: Raquel X./ Sebastian J. PER
Junior Mixed Pair: Joao/Isabelle BRA
Mixed Pair U30: Hugo/Carmela PER
Mixed Pair O30: Marcio/Manoela BRA
Junior Men's Team: Guillerme/Nicolas/Caio BRA
Cadet Women Team: Mariana/Karina/Miyu/Julia/Maia BRA
Women's Team O30: Mariela/Carol/Branco/Daniele BRA
Men's Team O30: Miguel/Pedro/Joaoao P BRA
Women's Freestyle Individual O17: Alejandra Higueros GUA
Freestyle Men's Individual O17: William Arroyo MEX
U30 Male Individual: William Arroyo MEX
U30 Female Individual: Paula Fregoso MEX
U40 Male Individual: Lucas Carlos Dias BRA
U40 Female Individual: Daniele Barros BRA
U50 Ind. Male: Marcio Lozada BRA
U50 Ind. Female: Monoela Pontual BRA
U60 Ind. Male: Roberto Polonini BRA
U65 Ind. Male: Israel Leiderman BRA
O65 Ind. Men's: José Carlos Saad BRA
O65 Ind. Women: Luiza Yabiku BRA